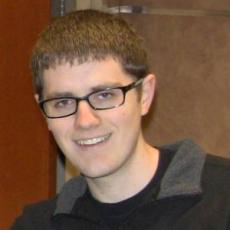 Ryan Scott
I graduated from the University of Kansas in May 2015 with a BS in Computer Science under the supervision of Dr. Gill.
I am currently a PhD student at Indiana University under the supervision of Dr. Ryan Newton.
Contact Info
Publications
A. Gill, N. Sculthorpe, J. Dawson, A. Eskilson, A. Farmer, M. Grebe, J. Rosenbluth, R. Scott, and J. Stanton, "The remote monad design pattern," in Proceedings of the 8th ACM SIGPLAN Symposium on Haskell, (New York, NY, USA), pp. 59–70, ACM, 2015.